Hi everyone, I hope this page finds you well on the spring/summer transition. The summer offroad/overland season is upon us! Whether you've never heard of Colossal before or you're back to get the deets for the 2019 event, you've landed at the right place!
WHAT IS COLOSSAL?
Colossal is a guided offroad adventure through some of the most scenic and remote backcountry terrain that Canada has to offer. The views are stunning, the camping is legendary, and for a small group each year it is an adventure that won't be forgotten! Do you like high speed logging road blitz's? Tight, steep, switchbacks? Or the casual backcountry drive? The Colossal route encompasses it all. The experience of Colossal speaks for itself, but we also bolster that experience with professionally generated photo and video content to help those memories last for a lifetime. In addition to the views, the memories, and the relationships built there's also vast opportunities to take home some pretty rad swag and prizes. What challenges do we have in store for 2019? Only time will tell.
I will let the imagery from year's past speak for themselves. Below are some links from the previous year's trips.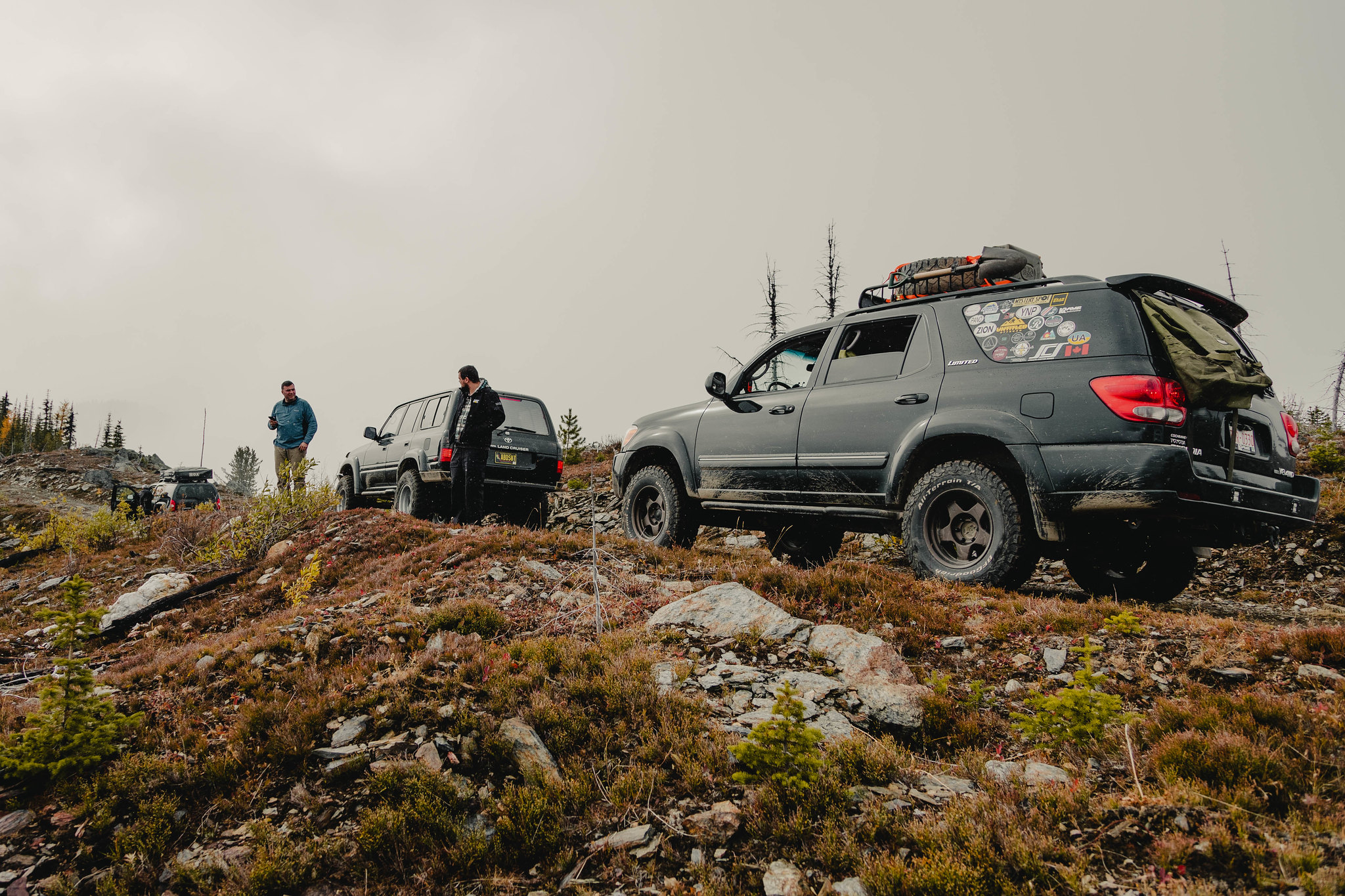 http://www.tamarackmediaco.com/colossal-2018
https://expeditionportal.com/video-of-the-week-colossal-2017/
https://expeditionportal.com/colossal-the-canadian-wild/
https://expeditionportal.com/colossal-2016/

THE FORMAT:
Our team not only guides the event, but is in place to capture content throughout the experience. We open up 7 slots for vehicle registration, with specific vehicle requirements in place to meet the demands of the challenges and route. The emphasis of this adventure is enjoying the outdoors with like minded people. Camp is established at a decent hour every night to maintain the social aspect and Tread Lightly principles are applied while on the trail. In addition to the super-scenic routes and camp locations, we also create a few "challenges" along the way with serious prize packages donated to the winner. Alongside the prize packages, there is also some free swag - driving a huge amount of value for each attendee.
THE DATES:
September 21-24, 2019 We will be holding a driver's meeting at 9:00am on the 21st to get organized and bring everyone up to speed before we hit the road.
THE LOCATION:
The final route is still being confirmed, but the meeting location on the 21st will either be Revelstoke BC or Nelson BC (both within a couple hours of each other).
An Adventure Offroad Tour
ARE YOU READY FOR THE ADVENTURE?
Pricing and availability will be released in the coming weeks. Event registration post-poned until July 15, 2019. Fill out the form below to stay informed as the information unfolds!